Post originally appeared on Pro Sports Notes
June 21, 2019
http://prosportsnotes.com/philadelphia-trust-elton-brand/
Image: Keith Allison via Wikimedia commons
Philadelphia: put your trust in Elton Brand and let him operate
Posted on June 21, 2019
Alright, Philly. After yesterday's draft, there are a lot of freezing cold takes being posted all over social media. Elton Brand wasn't shy about making moves. Since his hiring as the Philadelphia 76ers GM, he hasn't been. However, there is a lot of backlash on this one. Let me ease your mind a little bit, not only about the draft choice of Matisse Thybulle but also about the pick trades and what this means for free agency.
Why Brand went with Thybulle
Thybulle is a player that was extremely high on the Sixers board. They also didn't expect him to fall to them in the 20s. It was expected for Cameron Johnson to fall, and he went extremely early.
Thybulle will be a fantastic bench piece for the Sixers. Everyone keeps saying "remember what happened the last time we drafted someone out of Washington?" To those people, I say, please kindly stop talking. Markelle Fultz was a CONSENSUS #1 overall pick. The Sixers didn't take some random kid that no one heard of. So relax and do your homework on Thybulle.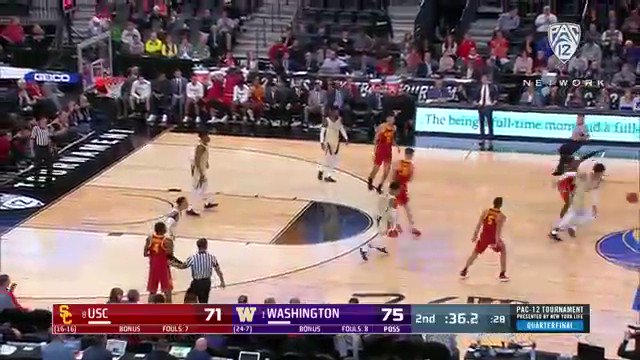 He has a 7-foot wingspan and notched 83 blocks and 126 steals last season, playing from the top of a zone defense. To those immediately jumping ship because of the zone defense note, he only played zone for two years in college, so again, relax. Thybulle was back to back PAC-12 Defensive Player of the Year in 2017/18 and 2018/19. Also in 2018/19, he was Naismith Defensive Player of the Year as well. He led all NCAA D1 players in steals and broke a single season PAC-12 record previously held by Jason Kidd. While he can be streaky shooting at times, he's easily the best defender coming out of this draft class. He can make an immediate impact off the bench for the Sixers.
Making a deal with the devil
The downside to the Thybulle trade? Making a deal with the devil in Danny Ainge. This gave the Celtics the #33 pick which allowed them to take Carsen Edwards.
Many Sixers fans are thinking Ainge fleeced yet another GM. In reality, it wasn't about the Celtics convincing the Sixers that they were going to take Thybulle. Clearly, moving up in order to snag their guy was the correct move because once the Sixers got him, the Thunder traded out of the first round. They had the 23rd pick. So yes, the Sixers made a deal with the devil. But they got their guy.
Losing out on Edwards
The biggest downside to the trade is losing out on Edwards. Edwards famously went on a tear in the NCAA tournament this year, posting 42 points on 21 shots in a dominant victory over Villanova. He's a high scoring guard that can put up points quickly. He's not a great passer and he tends to turn the ball over, however, depending on what the Celtics decide to do with Terry Rozier, Edwards will most likely be the Celtics backup point guard.
Alternatively, however, the idea behind drafting Thybulle is improving the team's ability to defend guards. That was one of their biggest downfalls last season. Guards completely had their way with the Sixers, consistently getting wide open shots. So, the Sixers may have lost out on Carsen Edwards, but they added a piece they desperately needed to combat players like Edwards.
Trading second round picks
The Sixers went into the draft with five picks. They left with two players. Many fans aren't too happy about that. However, compiling those 2nd round picks in order to trade for cash was all part of the plan why Elton Brand wouldn't trade them at the deadline. They had their sights set on Edwards at #34, but after the Celtics took him, it wasn't very important to keep all picks. Yes, there is your diamond in the rough every so often, however, as Elton Brand said, they need all the money they can get going into free agency. That's why they traded picks for cash and traded Jonathan Simmons as well.
Elton Brand has his sights on free agency
This summer is about free agency. Woj reported last night that the Sixers will have a meeting with Kawhi Leonard. Brand has mentioned that they have intentions of keeping Tobias Harris and Jimmy Butler. They also will try to retain JJ Redick. Additionally, there are a lot of interesting names out there as mid-tier free agents. Guys like Danny Green, Marcus Morris, Enes Kanter, and more are available in free agency. EB was right, they will absolutely need every single dollar.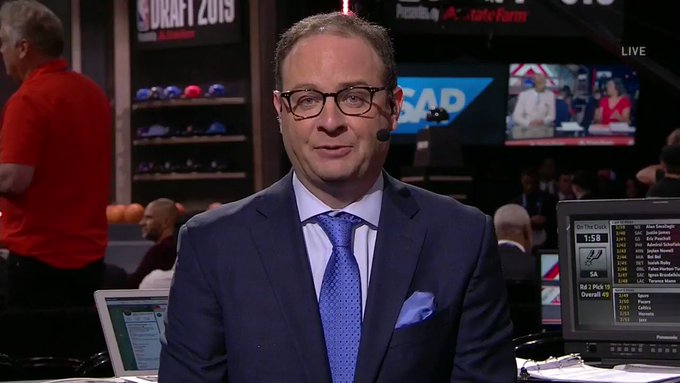 Brand has been given the green light by management to do anything and everything to build a championship caliber roster. Five new and young players who have never seen NBA minutes is not the way to build a win-now roster.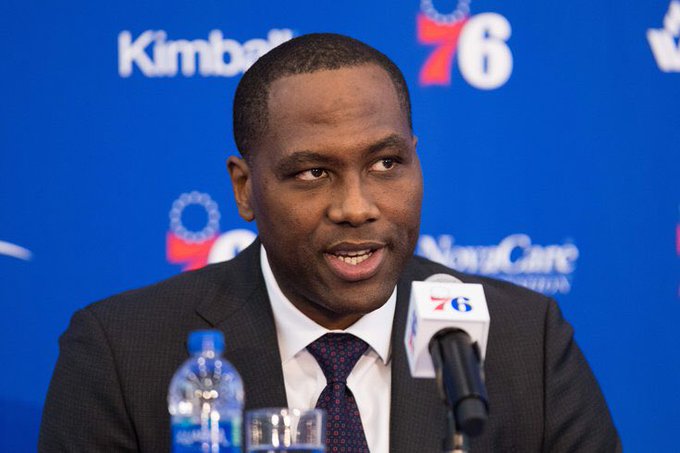 Chill out, and trust Brand's process
Philly, take the biggest of chill pills. It's not time to freak out. There is a lot of time left before the season starts and a lot of opportunities to improve the roster from last season. So far, Brand has given you Jimmy Butler, Tobias Harris, somehow got rid of the Jerryd Bayless contract, and brought in only expiring contracts in order to build up the roster for a championship run. He hasn't done anything that deserves distrust. He's earned our faith in him to this point.
Let the man do his job before you call for his head. There is a lot of time left, and a lot of players out there looking for a team to run at a title with. The Sixers have two of the best young players in the NBA, an impressive culture, and an appealing market for free agents. Additionally, Brand actually played with or against some of these guys. He knows a thing or two. Let the chips fall, let Brand do his thing, AND CALM DOWN.