Post originally appeared on Pro Sports Notes
January 14, 2019
The magic runs out for the 2018 Eagles season
Featured Image: Smashdown Sports News via Flickr
The magic runs out for the 2018 Eagles season
Posted on January 14, 2019
An unfortunate end to the 2018 Eagles season
For a second there, it looked like the magic would continue. They had the beginning of another sensational run. Unfortunately, a loss to the New Orleans Saints cut the ride short. As the 2018 Eagles season comes to an end, here are some things to love and hate about yesterday's game.
Thing to hate #1: Stupid penalties in crucial situations
I will be the first to say that getting Tim Jernigan back was crucial to this little run the Eagles went on. However, when a play is made on a third down, and you get a penalty for taunting and give the Saints an automatic first down, that's unacceptable. You've been here before, Timmy. Those bonehead penalties are rookie mistakes. You're a playoff vet. There's no room for that especially in the playoffs.
Thing to hate #2: Nick Foles's first interception
This one is partially on Foles and partially on Zach Ertz. Did Foles underthrow Ertz? Yes. However, in that situation, Ertz needs to recognize that and turn into a defender on that play. A player of his caliber needs better awareness in that kind of situation. Marshon Lattimore was in position to catch the ball, Ertz needs to just bat it to the ground there.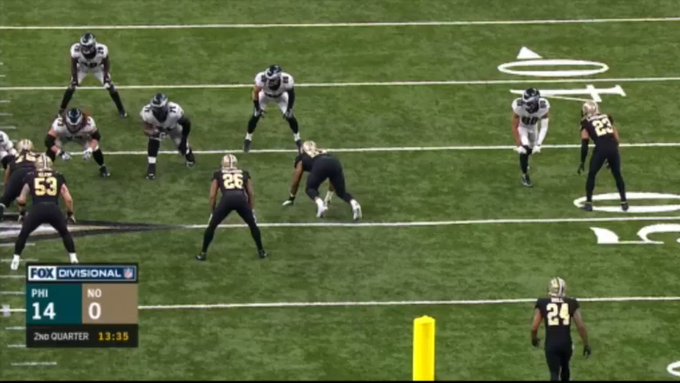 Thing to hate #3: Creativity declined as the game went on
One of the most consistent complaints about the 2018 Eagles season has been the lack of creativity in the playcalling. Last night, overall, was no different. After the Eagles scored twice, the creativity seemed to fade. One of the reasons they went to the Super Bowl last year was because of their creativity in the NFC Championship game. The Eagles stayed creative from the beginning. They put their foot on the gas and never let up, which is why they were able to win by such a huge margin.
The game started off creatively, which I will touch on later, but it didn't appear to continue that way. I think that is a big reason why the offense became so stagnant after the first quarter. They scored more points last week against the best defense in the NFL. It really just was unacceptable from an offensive standpoint.
Thing to hate #4: Injuries, injuries, and more injuries
I don't know what it is about the field in the Superdome, but the Eagles drop like flies when they play there. They lost Brandon Brooks to a torn Achilles early in the game, Rasul Douglas was in and out, as was Fletcher Cox, Brandon Graham, Jason Peters, Michael Bennett and Avonte Maddox. It's really just unfortunate that these injuries were occurring in such a crucial game.
Thing to hate #5: Not recognizing that fake punt
I saw it, the Eagles fans in the dome saw it, every other fan sitting at home saw it. Why wasn't it stopped? That fake punt was a momentum changer for sure. Taysom Hill lined up behind the center. You have to recognize that and get that turnover on downs. Even if they did recognize it to some extent, the push that line got was terrible. This moment sparked the end of the 2018 Eagles season.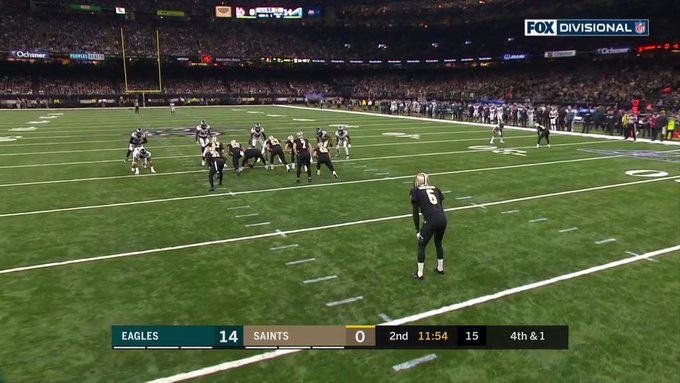 Thing to LOVE #1: Cre'Von LeBlanc
Even though the 2018 Eagles season is done, there were absolutely some things to love about that game. First, let's start with an unsung hero of this defense. LeBlanc was a guy that I, and many others, called out numerous times when the team first brought him in. He was a member of a truly terrible secondary as the players were trying to gel and figure out the scheme.
Since the Eagles started on their magical little run, LeBlanc has been nothing short of fantastic. He's been great in coverage and been great tackling as well. His interception on the first play of yesterday's game set the tone for the first quarter.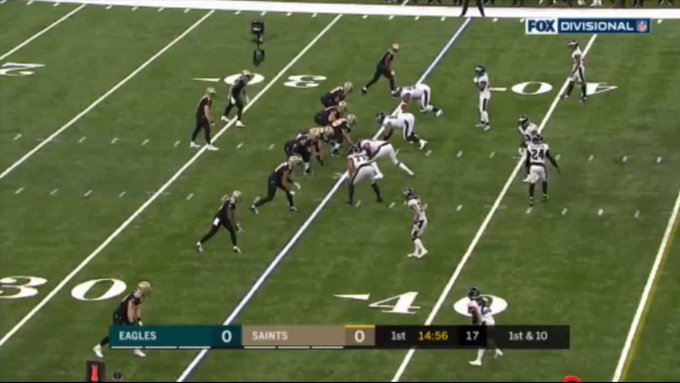 Thing to love #2: Wendell Smallwood and the way he stepped up
I think Smallwood really shows in his play that it is a 53-man team for a reason. He didn't go into the season as the starter, but as it came down to the end of the 2018 Eagles season, Smallwood was the lead back. He takes advantage of each snap opportunity.
During yesterday's game, Smallwood ran extremely hard, hitting the holes and finishing the runs. Not only was he fighting hard with the ball in his hands, but he also played extremely well as a blocker. On a 2nd & 8 play in the second quarter, the Saints decided to send a blitz which Smallwood picked up in a big way, allowing Foles to complete a first down pass to Alshon Jeffery.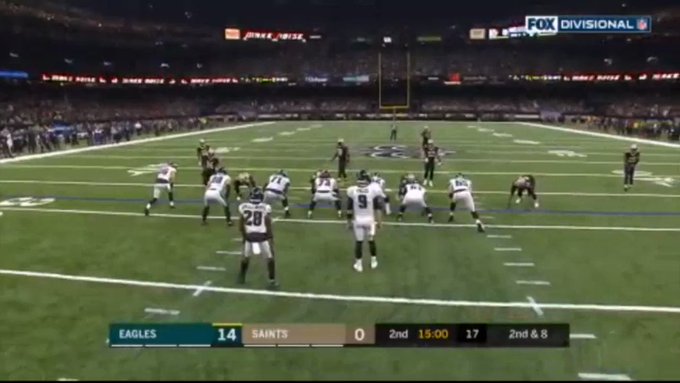 Thing to love #3: The creativity within the first 15 plays, and ONLY the first 15 plays
I loved the way Doug Pederson started this game. The plays were creative, they got all of the different players involved and obviously, they worked. I was never really a fan of the scripted first 15 plays when Andy Reid did it, and I'm not always a fan of when Pederson does it. However, I thought he did a really good job planning the first 15 for this matchup with the Saints.
Thing to love #4: The way this team plays together, thanks to the culture built by Doug Pederson
I think this is probably the most important "thing to love" I have written about all season. The 2017 and 2018 Eagles teams were extremely special for more reasons than just the Super Bowl. This team played TOGETHER. I think there is something really special about that. I've talked about how those teams are the ones that go the farthest. The teams that have that sense of unity, that strong culture, and that love and fight for each other. I truly believe it's the reason the Eagles had the edge over the Patriots in the Super Bowl. The teams were evenly matched, but at the end of the day, the Eagles just fought harder for each other.
I don't think Doug Pederson gets enough credit for that culture he's built. He's gotten every single player to buy into that culture as well, which is not easy to do. When they aren't winning games the players aren't turning on each other. They're supporting each other, they stay unified, and they pull it together.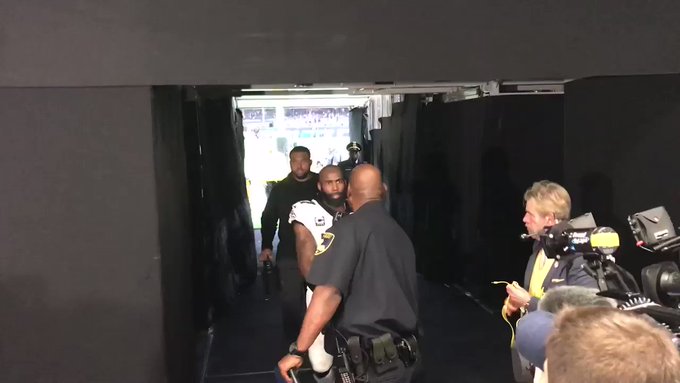 You can see this so clearly during games. When Brandon Brooks left on the cart, every single Eagles player was off the bench and around him. When Jeffery let that last ball go through his hands, Foles picked him up off the ground and made sure he knew that they still had his back. Not all teams act that way. They should, but the NFL is full of divas that think they are individually bigger than the team. In Philadelphia, no one is bigger than the team. And that's what makes the Eagles so special.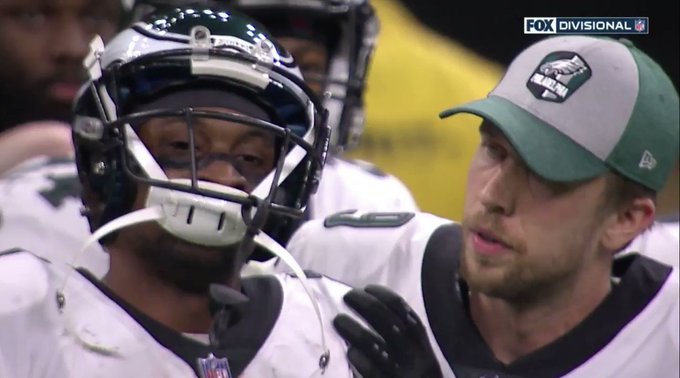 The 2018 Eagles season is done, so now it's on to 2019
I can't speak for everyone in the fanbase, but I know for me personally, I'm upset about the loss, but not nearly as bitter as before. All I wanted out of this season was to make the playoffs. As the reigning champs, every team was going to give us their best shot. It wasn't looking good early on, but this team kept fighting. After losing to the Saints the first time, the Eagles could have easily quit on the season and quit on Pederson. But, they didn't. They hung tough and made a run. That makes me extremely proud to be an Eagles fan and proud to call that team MY team.
I don't think this feeling will carry on beyond this season. I think next year I'll go right back to being a bitter Birds fan if they lose a game like this. I'm angry because they could have won that game. There's no doubt in my mind. However, I will look forward to next season and hope that there will be another super bowl run.
Featured Image: Brad Boad via Flickr