Post originally appeared on Pro Sports Notes
January 17, 2019
Stay or Go: Building the Philadelphia Eagles 2019 roster
Featured Image: Keith Allison via Flickr
Stay or Go: Building the Philadelphia Eagles 2019 roster
Posted on January 17, 2019
When looking at the list of free agents, who should stay or go?
When Howie Roseman regained control of the Eagles, and they realized they found their franchise quarterback in Carson Wentz, Roseman put together a championship roster. Within that roster came a lot of one and two year deals. In addition to those small contracts, this is also a year that includes some additional decisions with guys that have been Eagles for a while. It's no secret that this is going to be a different looking team come September. Roseman surely has his work cut out for him over the next few months. It will involve some difficult goodbyes, but ultimately, the goal is to win another Super Bowl. Here is an early look of who might stay or go before the 2019 Eagles season.
The list of free agents
The following players are offensive free agents:
Golden Tate
Chance Warmack
Mike Wallace
Darren Sproles
Richard Rodgers
Jordan Matthews
Jay Ajayi
Rick Lovato
Nate Sudfeld (RFA)
Jake Elliott (Exclusive Rights)
The following players are defensive free agents:
Brandon Graham
Haloti Ngata
Chris Maragos
Corey Graham
Ronald Darby
Paul Worrilow
LaRoy Reynolds
Jordan Hicks
DJ Alexander
A few guys will retire
I think this will be the last year for Corey Graham. He thought about hanging it up last year, but only came back because the Eagles offered him a contract.
If Sproles decides he wants to play, the Eagles will keep him. If not, he'll retire.
I also think that due to the quietness and second surgery with Chris Maragos's knee, he will also retire.
Chris Long also contemplated retirement after last season, but decided to finish out his contract. So, I assume he will retire as well.
The last guy on the list who might move on to retirement is Ngata. Ngata said in 2016 that 2017 would be his last season, but he ended up on IR. He's been contemplating retirement for a few years and this might be the year he decides to finish if there are no other teams that show an interest who might be in contention for a ring.
Some obvious moves (or what I believe should be obvious) on who should go
There are a few guys on these lists that I believe are no-brainers when it comes to if they should stay or go. Mostly, I think they're in the "go" category. These players are Chance Warmack, Mike Wallace, Paul Worrilow, LaRoy Reynolds, and DJ Alexander.
These should be pretty self explanatory. Chance Warmack is the first player in NFL history to collect on a loss-of-value insurance policy. Warmack was a huge disappointment coming out of college and a change of scenery in Philadelphia didn't help that. The left guard position was a rotation of Stefan Wisniewski, Isaac Seumalo and Chance Warmack until Wisniewski won the job permanently for the 2017 season. Since then, Warmack has been inactive for almost every game this season. It's a no brainer to let him go.
Worrilow was injured before the season started, and Mike Wallace only had one catch before he was injured. I think both of these guys, even though their situations were unfortunate, won't get another contract to stay because there's nothing to warrant the money they'll cost.
Lastly, Reynolds and Alexander I don't believe will get resigned here. The positive things they did on the field weren't enough to outweigh the negatives. The penalties and bonehead mistakes do not deserve another contract.
A few more obvious moves, but on who should stay
There are a few obvious guys on the "stay" side of the stay or go list as well. First is Lovato, who replaced Jon Dorenbos as the long snapper. He's done a perfectly fine job, so there's no reason the Eagles should waste their time looking for a new one when they can keep the one they have.
Sudfeld is the backup of the future for the Eagles. He is a restricted free agent this year, so the Eagles will get a deal done with him and I don't see a situation where another team would match the offer.
Lastly, Eagles kicker Elliott is a free agent with the exclusive rights belonging to the Eagles. This means he can't negotiate with other teams, so the Eagles will keep him. He's proved that he can make the big kicks in crunch time and in a year that was rough for kickers, Elliott was pretty decently reliable. And let's not forget he's kicked 61-yard field goals to win games, hit the longest field goal in Eagles postseason history, the Super Bowl winning field goal, and more. Again, in a year that the Eagles are going to have a lot of work to do, there's no point in them wasting time on kickers and long snappers when they already have decent ones.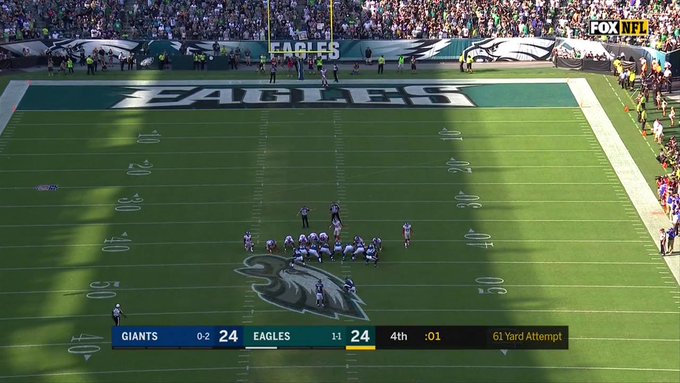 From here on out, the stay or go questions become more difficult
From here, the list gets difficult. The decisions become a little bit harder. One of the most talked about players entering free agency is Graham. The Eagles drafted Graham in 2010. It was widely thought that Graham was a bust of a pick and there was serious disagreement when the Eagles gave him a four-year, $26 Million extension in 2015. However, Graham's production on the field increased immensely after the extension, and obviously paid dividends in the form of a Super Bowl winning strip sack.
BG has been through the wringer with Eagles fans and ultimately has come out on top. He hugged every media member after the loss on Sunday because he knows there's a good chance he played his last game in Eagles green. He did say that he wants to stay with the Eagles, but he also said he "owes it to [himself] and [his] family to see what's out there" and test free agency. One of the 32 NFL teams will give Graham the money he wants. Unfortunately, it will not be the Philadelphia Eagles.
If he's willing to take that "hometown discount", the Eagles would love to keep him here for a few more years. However, there are several teams that would give him the high pay check that he desires. The Eagles have already started meeting with collegiate defensive ends that have entered the draft. I think it's pretty safe to say BG is in the "go" category.
Some stay or go questions complicated by injuries. First: Darby
There were a few guys this season that were in a contract year, fighting for an extension with the Birds. Both of these guys were integral parts of the championship win last year. Ajayi and Darby both had their seasons cut short due to torn ACLs. The Eagles lost Ajayi after week five and Darby after week 10.
Darby had shown massive improvement in coverage and tackling from the previous season. Throughout the preseason, Darby consistently earned high praise from Jim Schwartz about the improvements he was showing. As the only starting corner left, it was a huge blow to lose Darby in week 10.
In the weeks immediately following the injury, it looked like keeping Darby on a one-year "prove it" deal would make the most sense. However, based on the way the secondary closed out the season, it might not make sense to keep Darby. The starting corners should be Jalen Mills, Avonte Maddox, and Sidney Jones. I know some people might disagree about Jones and I totally understand why. I'm extremely disappointed in Jones up to this point, but if he's going to be successful he needs the reps and he's the cheaper option. Rasul Douglas should also be in there as well as Cre'Von LeBlanc.
They might keep Darby on a deal to help him reestablish himself after injury, but it isn't necessary to spend that money on him.
Jay Ajayi – Stay or go?
Here's another guy who it might make sense to keep on a prove it deal. And another one who falls under the category of "injury-prone Eagles". During their Super Bowl run, the Eagles had three dynamic backs that all brought something different to the run game. This season, the run game was a mess and most of that was due to injury. It's obvious that the Eagles need a running back. This might be the year they need to draft one.
Ajayi was having a good season when the run game was actually being utilized. Having a veteran number one back would be beneficial in the development of Josh Adams and any other young back brought on to the team. I think it would be foolish for the Eagles not to make a run for Le'Veon Bell. Also, I wouldn't rule out the possibility of them entertaining the thought of signing Kareem Hunt. I really just don't see a situation where the Eagles can bring Ajayi back. There will either be a significant free agent signing or they will use one of their first or second round picks on a running back.
The remaining defensive free agent
Jordan Hicks was a guy who showed a lot of promise when he came into the league. He has played at a high level every season, however, he's also struggled to stay healthy. Hicks tore his pectoral muscle during his rookie season, tore his Achilles last year, and missed four games this season with a calf injury. He played all 16 games in his sophomore season.
This year, even though he only played 12 games, he recorded his career high in solo tackles, combined tackles, and sacks.
A lot of people think they should let Hicks walk. Personally, I disagree. I think he should be a staple in this defense moving forward especially when we're not totally sure what the offense is going to look like. You know that when healthy, Hicks plays at a high level. Unless he gets a monster offer from somewhere else, I think the Eagles should lock him up because they have bigger holes to fill. If the "injury prone" title can be disregarded for guys like Jason Peters and Wentz, there's no reason it shouldn't be for Hicks.
The last three offensive free agents
The last three offensive free agents left on the "stay or go" list are Jordan Matthews, Golden Tate, and Richard Rodgers.
Starting with the wide receivers, I think if the Eagles can keep a spot for both of them, they should. The Eagles kept six receivers on the roster for the majority of this year, usually with one or two also playing special teams. I think with the return of Mack Hollins in 2019 to also play special teams, there would be room for both Matthews and Tate. Matthews I really think just belongs in Philadelphia. I was a huge advocate of that signing in the beginning and it worked out well for the Eagles.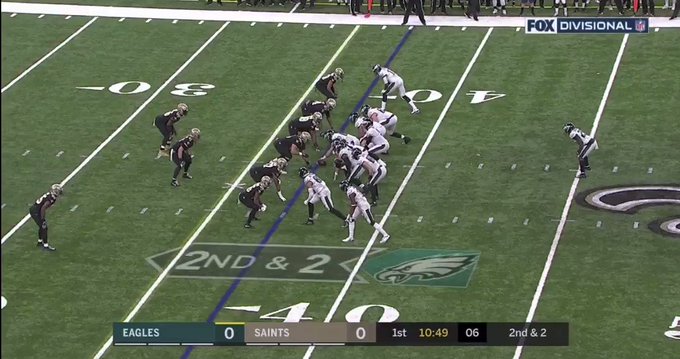 With Tate, he said that this contract is about contending for a championship. Staying in Philly for a discounted rate is the best way to do that.
When it comes to Rodgers, I think this depends on the tight end free agent market. There are a few interesting tight ends who are free agents including Jared Cook and Luke Willson. There are also a few other tight ends who would fit the third tight end role a little bit better like Demetrius Harris (KC), Xavier Grimble (PIT), and Nick Boyle (BAL). It's no secret that Doug Pederson has built a culture that draws NFL players. They want to be a part of the locker room in Philadelphia. So, there is a chance there could be another free agent TE that comes in on a one or two year deal, but if not, I see Rodgers staying.
Personally, when it comes to the stay or go list, I think the least amount of turnover in the offense, the better. Keeping the most consistency as possible is key.
The stay or go lists need to be looked at without emotion
Looking at some of these names that are under the "go" category, honestly it can be a little bit sad. However, the Eagles stayed sentimental when building their 2018 roster and some things bit them. Certain players eating up roster spots ended up being a wrinkle in the season. Since the Eagles were unable to repeat, now this team needs to be looked at without emotion. When it comes to which contracts to keep there will be some tough decisions to make even beyond those of free agents.
This is just a first look at what I think would make the most sense for the team going forward for which free agents should stay or go.
Offensive free agents:
Golden Tate – Stay
Chance Warmack – Go
Mike Wallace – Go
Darren Sproles – Stay or Retire
Richard Rodgers – Stay
Jordan Matthews – Stay
Jay Ajayi – Go
Rick Lovato – Stay
Nate Sudfeld (RFA) – Stay
Jake Elliott (Exclusive Rights) – Stay
Defensive free agents:
Brandon Graham – Go
Haloti Ngata – Retire
Chris Maragos – Retire
Corey Graham – Retire
Ronald Darby – Go
Paul Worrilow – Go
LaRoy Reynolds – Go
Jordan Hicks – Stay
DJ Alexander – Go
Featured Image: Keith Allison via Flickr
Stats: NFL.com